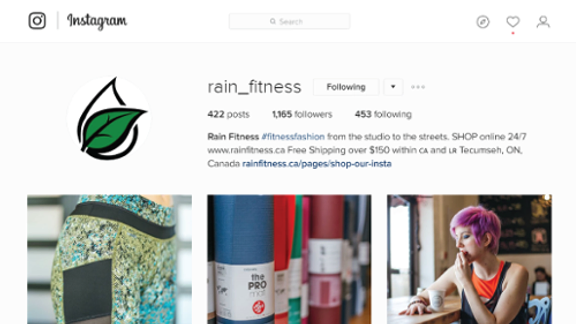 Facebook and Pinterest have both proven themselves to be incredible selling juggernauts, but imagine being able to sell on the platform with some of the highest user engagements: Instagram.Despite incredibly high user engagement, the limit on web links (only 1 in the main bio) has made it much more difficult for businesses to sell products on Instagram. Recognizing this, Instagram has recently launched their own native shopping platform similar to Pinterest's Buyable Pins. And there are incredible 3rd party tools that let you turn your Instagram into another virtual storefront. In this blog post, we're going to take a look at how to sell on Instagram to gain more customers and increase sales.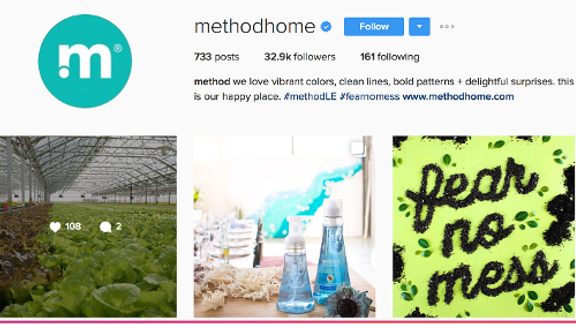 As we mentioned above, Instagram has one of the highest user engagement rates, meaning that the users on the platform are actively looking at the content in their feeds. Instagram's highly visual platform is rapidly growing, and it's also rapidly developing. In the past six months we've seen Instagram add Stories, and then Story Ads. With live video and Instagram Ads, users and brands alike are jumping on the new features like hot cakes. Instagram Ads proved the market potential of the platform, as do the numerous third party tools that let you turn your Instagram into another direct selling platform, converting some of that engagement into direct profit.
Best 3rd party tools to create an Instagram storefront
There are outstanding 3rd party tools that allow you to sell directly from your Instagram profile. While many of these are used by major brands such as LuluFrost and Nylon Magazine, these tools are not all created equal. To save you some time (and frustration), we've reviewed three of our favorite tools that we've used and highly recommend.
Have2Have.It, which creates a virtual storefront through your Instagram bio link. On this storefront, you can feature your Instagram images and tag products within the images. Users can then purchase via these images. Integrated to Shopify.

Pixlee's Instagram Storefront, which also works by turning your Instagram bio link into a virtual storefront that your users can shop. A huge advantage to using Pixlee's tool is the ability to schedule posts ahead of time, so you can tag products at the same time, preventing you from scrambling at the last minute. Integrated to Shopify & Magento.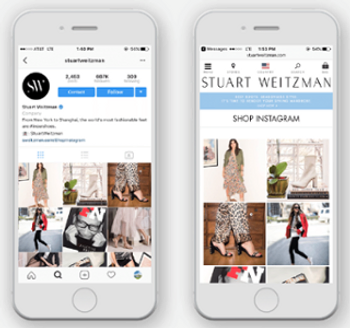 Soldsie, the same company that created Have2Have.It, offers another Instagram selling tool. With this tool, you can sell through your comments; give users instructions in an image's description, like "Red button-down, sizes XS-XL. Comment with '#soldnow' and your size information to purchase." Integrated to Shopify.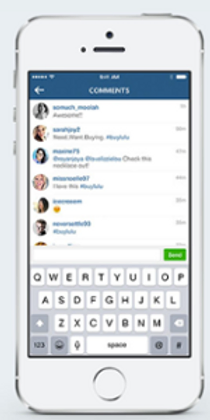 One of the biggest factors to consider when choosing a third party selling tool is to look at what software or services you already use. If you rely heavily on Shopify to track inventory, for example, or Paypal to accept payments, make sure that the tool you choose has options that allow you to continue operating business as normal.
Step-by-Step Guide: Sell on Instagram with Have2Have.it
All of the tools discussed above are extremely easy to use and install. To show how simple it can be, we'll look at how to create your Instagram Storefront with Have2Have.It, which offers a free 30-day trial.
When you log in and after you name your Instagram Shop, you'll be asked to connect to Instagram. All you have to do is authorize Instagram, which takes just a few clicks.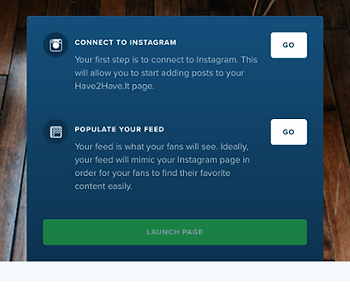 Once you do this, go to "Manage." You can schedule a new post, or choose an old image to tag with products. For this example, we'll choose an existing image.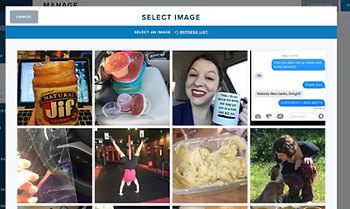 You'll be asked to add a new link or tag an existing product. In our example, we'll add a new product. To do this, you just need to enter in the product's name, a product description and the actual product's URL (so you can drive customers to buy it on your site), and preferably an image thumbnail showing just the item.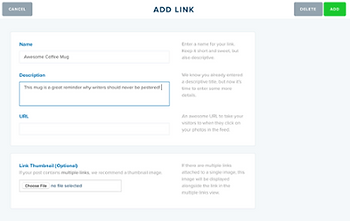 Once it's all said and done, it will look like this in Have2Have.it:

You can also schedule posts of brand new products, with new images, which will be uploaded to your storefront and your Instagram at the same time.

You can view your storefront at any time by clicking "View My Page."

How does an Instagram Storefront look?
Our customer, Rain Fitness, uses a 3rd party Instagram selling tool to convert their bio link into a virtual storefront, and they've seen fantastic results because of it. When you visit their profile page on Instagram, you can quickly see that you have the option to "shop [their] insta."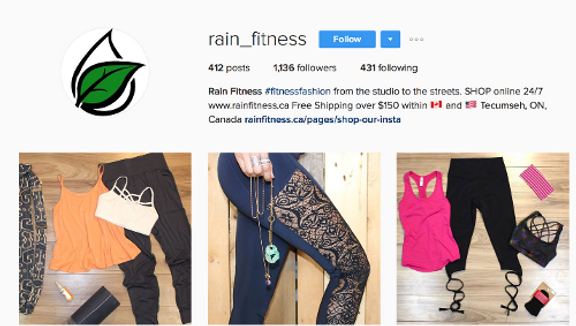 When you click this link, you'll see a large number of their Instagram images, all of which have individual products tagged on them.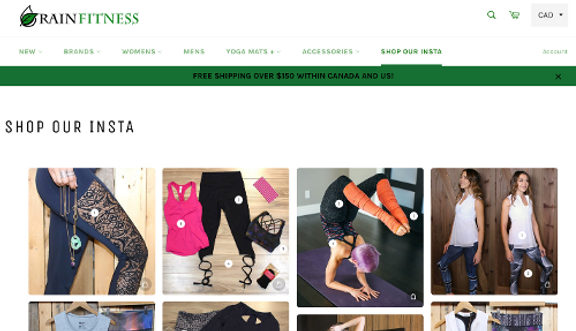 When you click on the image, you'll be able to click on the different products to view them up close. From here, you can click the "Buy" button and be taken directly to the product's page on the Rain Fitness web site which is directly integrated to their ACE retail point of sale software.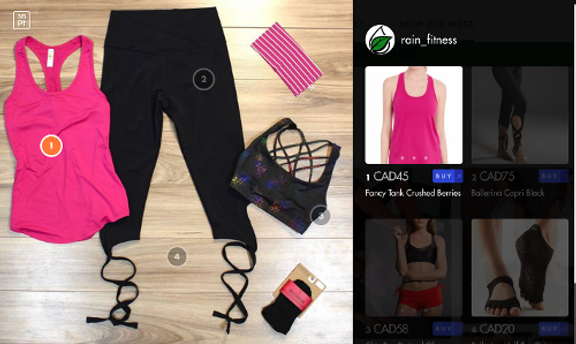 Driving interested customers right to your product page with prompts like "Shop our Instagram" and "Buy" when combined with grouping relevant products together can drive both more sales and larger sales.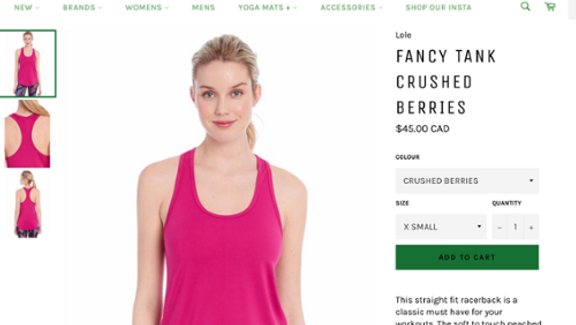 Instagram Selling Tools, Shopify, & ACE: What it Means for You
Instagram selling tools can help visually promote new products and drive significant online sales, so it's something that all retailers should consider. Instagram storefronts offer businesses the ability to sell on a platform with a highly-engaged audience that is ready to click. If you use tools that connect with Shopify, you can integrate with a retail point of sale to avoid the hassle of managing multiple store inventories.
Tools with Shopify integrations — and thus, ACE integrations — make it significantly easier to monitor your inventory when you're selling in multiple locations. You want a tool that will enhance your business, not detract from it… and we're here to help.
---
Ana Gotter is a content strategist and freelance writer specializing in social media and digital marketing.
Read more ACE blog updates below: