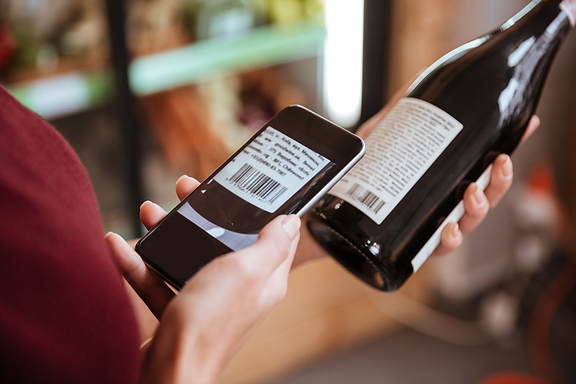 Still counting your inventory manually?
Don't miss out on our Black Friday special below this year! For many retailers, the holiday period can mean the difference between a good year and a great year. Inventory is the largest asset for a retailer and the the faster you can process your stock, the better.
It's why we developed ScanNow, our Android app for mobile inventory scanning. Over the past year, we've upgraded the application to be able to handle:
Inventory Count
Re-Orders
Receiving
Sales Orders
Whether you're exporting your scans to CSV or integrating directly with ACE, ScanNow can handle location fields, custom fields and much more. We work with retailers day-in-day-out and know how hard it is to manage inventory without the right tools. For more inventory tips, check out some of our other blog posts:
If you need to scan larger volumes, we recommend the CipherLab RS31, a rugged enterprise Android smart device with a built-in laser scanner, 8-hour battery life, bluetooth, SIM slot, etc.
BLACK FRIDAY SPECIAL!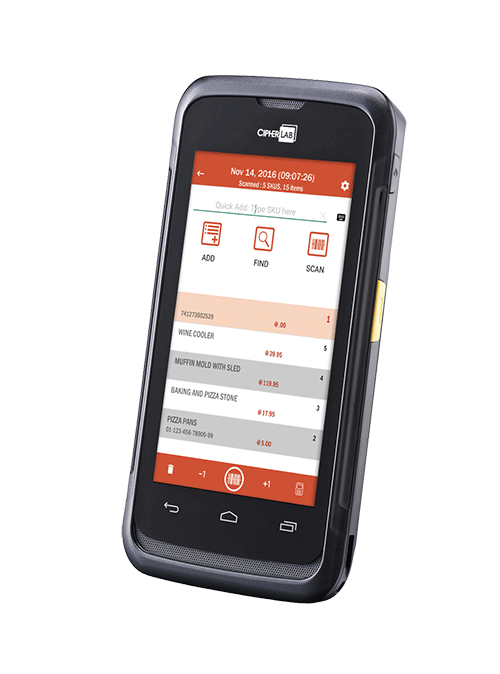 It's Black Friday week and we've negotiated with CipherLab to get a special deal for our customers. For the first 30 customers, take 30% off with our Black Friday package deal – only until Nov 30th! This is less than the MSRP price ($1250) for just the RS31 device itself. It's a fantastic deal you don't want to miss out on!!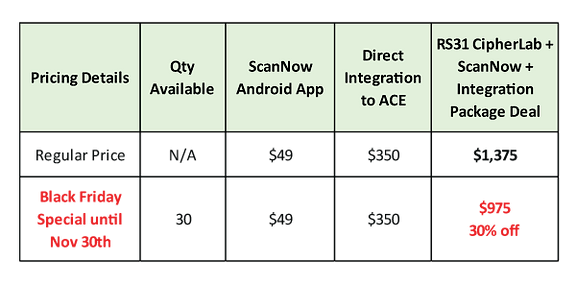 #ScanNow #inventorycount #inventory #blackfriday