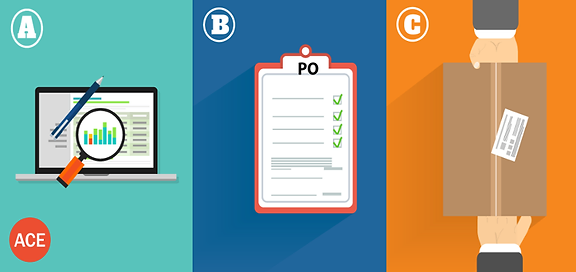 Stockouts are costly to retailers not only because of lost sales, but because of wasted marketing efforts and lost customer goodwill. It can be a tough situation for buyers as carrying too much inventory creates cashflow problems but not carrying enough risks repeated out-of-stock situations. While stockouts can be the result of unexpected market demand (e.g. those furry Hatchimals toys during Xmas 2016), more often then not, they are a sign that inventory can be better managed.
Use your POS Data to Optimize your Stock Levels
If you have been using your retail point-of-sale software for a little while now, you should be able to pull historical sales data to forecast your expected sales and required stock levels for every season. A full-feature retail POS system will give you the ability to:
See your historical sales figures right from your Purchase Order screen so you don't over or under-order.
Set a minimum stock quantity (or low stock level) for every inventory item below which reorders are automatically triggered.
Automatically consolidate low stock inventory together in Purchase Orders by vendor.
Automatically draft Reorders based on pre-set maximum order quantity per item to prevent over-ordering.
Mass update the Min / Max levels of your inventory items periodically to update your trigger levels as market needs and cashflow situations change.
Set Low Stock Level Alerts
Aside from being able to automate your purchase orders based on stock levels, don't forget to set up a reminder that reorders have been triggered by low stock levels and are ready to be confirmed by authorized buyers. For more details, current ACE users can watch our YouTube video on how to set up low stock pop-up alerts within the ACE Retail point-of-sale software.
Let us know if you like this blog post and share it with your friends!