Valentine's is just 4 weeks away, this means its time for retailers to spread the love around! An average of $175.41 was spent last Valentine's Day per person, and its fair to assume that spending this year will be around that as well. So it's only natural that retailers will want to get their piece of that spending budget.
It works out since you don't have to be in the chocolate or gift industry to win the hearts of consumers. Keep reading to see our Valentine's day retail tips for this year.
3 Ways to increase store sales this Valentine's Day
1. Create a retargeting strategy
Getting sales from existing shoppers is much easier and cost-effective than getting new customers. So you should try out a retargeting strategy to get existing back into your store this Valentine's season.
One of the simplest ways to target these shoppers is to create an email campaign which lets them know about your Valentine's promotions. It also never hurts to include a gift guide in your email campaign.
In addition to email, running Facebook Retargeting Ads is an effective way to connect with shoppers. Facebook even gives merchants the option of uploading an email list when running retargeting ads. And it really doesn't cost as much as you might think. Retargeting ads tend to perform pretty well with a small budget (i.e., $10-$15 a day).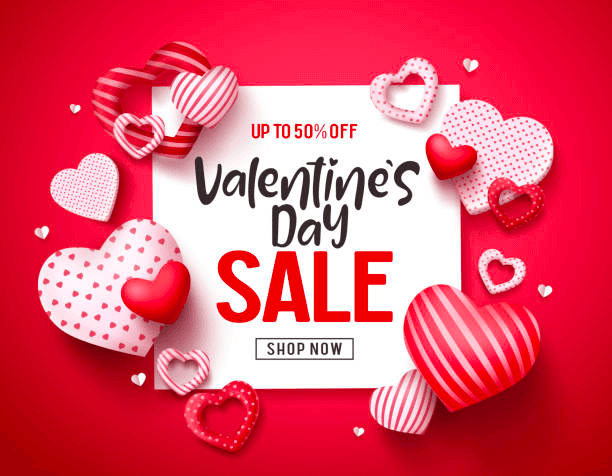 2. Find a Valentine's Day angle
If you're not in the chocolate, flower, or jewelry industry – don't worry. You don't have to sell Valentine's Day related items to get in on the holiday action. You can find a unique way to market your products in a Valentine's way. Look at the example below, Starbuck's found a way to pitch their cafe drinks with a little Valentine's Day way.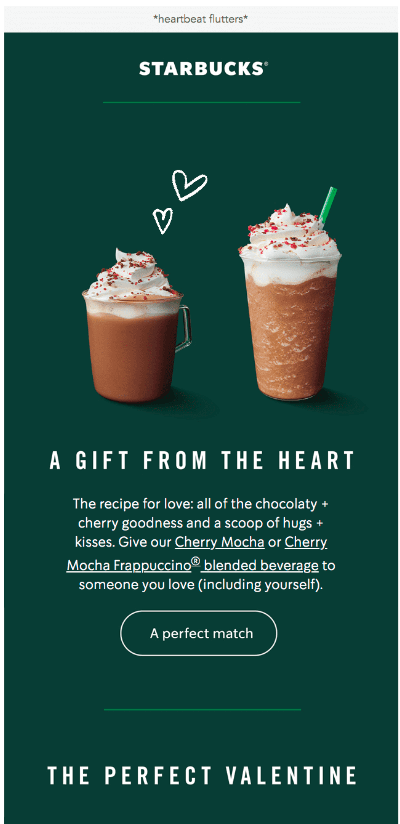 And remember – about half of consumers will not be celebrating the holiday. A lot of people may have some negative feelings towards Valentine's Day as well. So rather than alienating a customer segment with strong romantic themes, cater your marketing message so that both single people and couples can appreciate the message. You can do this by encouraging shoppers to treat themselves or maybe even share your love to your customers like in the examples below.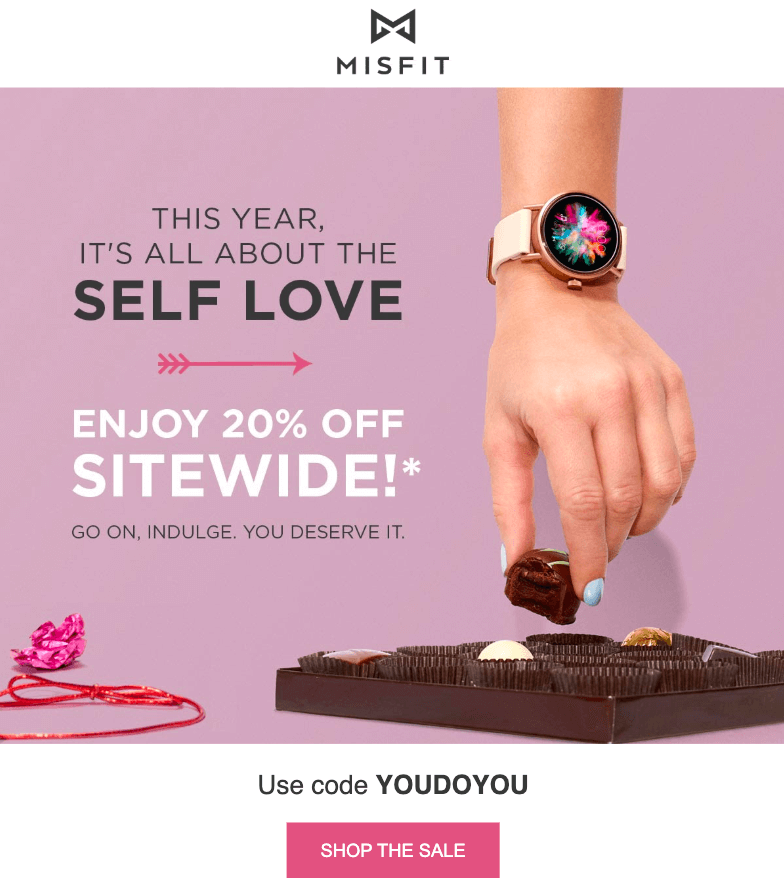 Just by including the word love, and some Valentine's Day related colors – this promotion is able to be used on Valentine's Day even though it may not use the word.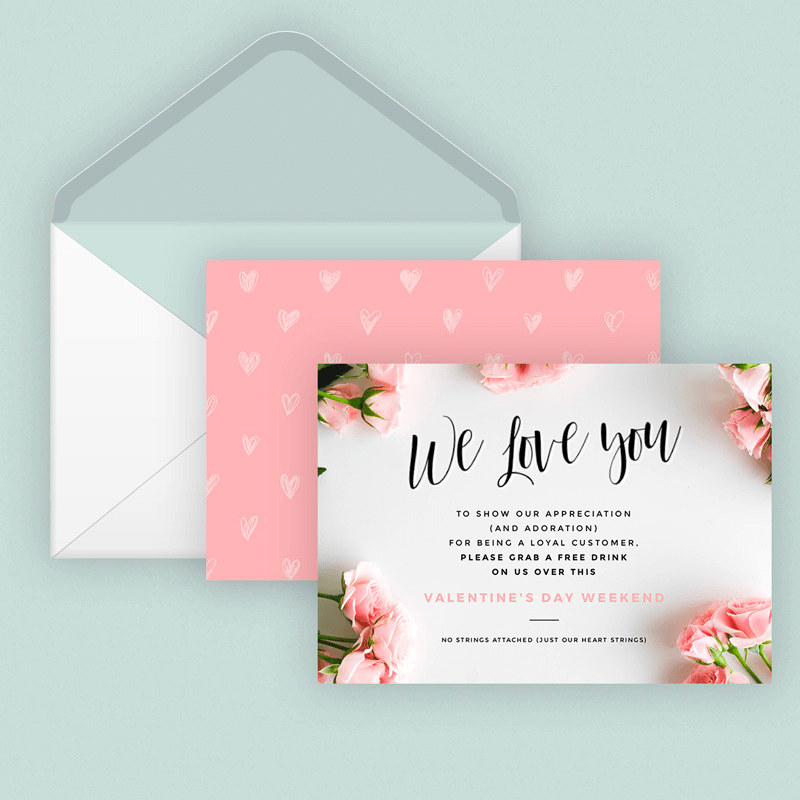 3. Add a Valentine's Day section to your store and website
Getting last minute Valentine's Day gifts is pretty typical. So you might as well make it easier for your last minute customers by placing all your Valentine's deals and items in one area of your store or website.
If you own a brick & mortar retail store, dedicate a corner of your store to Valentine's day so busy shoppers can grab and go. Consider creating a vibrant point of purchase display with Valentine's Day colours (see the example below). Making use of signage to guide shoppers towards deals and merchandise will also help make the shopping experience more convenient.