We're happy that so many of you found the new sales screen wallpaper function useful! Besides using this new feature to promote your company brand image or new products, if your tills are inward facing, the sales screen is a great place to upload an image of key reminders for your check-out staff such as:
Special customer discounts (SPC, CAA, etc.)

Weekly store promotions

Credit card options

Return policies
Making a quick employee cheatsheet is as simple as saving a file in Paint to jpg format. To find out more about how to upload an image to your ACE sales screen, watch this video here. If you do not have this feature in your current version of ACE, please contact us at support@acepos-solutions.com for more information.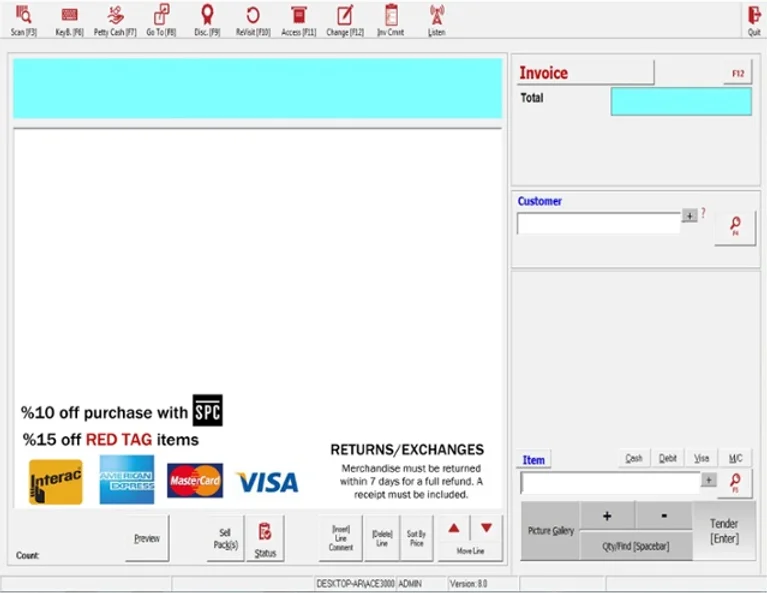 If you liked this blog post, sign up for our weekly updates for all things ACE related!