A point-of-sale system is an essential tool for retail stores; from speeding up the checkout process to simplifying inventory management, store operations become more efficient with a retail POS software.
But a good retail POS system can help you do much more than just manage your store operations or track sales history. With the right integration, your POS can now also help you reach customers when they're searching on their mobile phones for businesses like yours!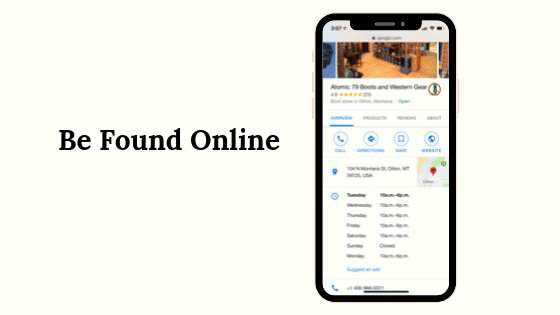 After all, with ever more shoppers searching online before they even go into a store, it's never been more important for retailers to be found online for what they sell. This is why we're excited to announce that ACE Retail is now integrated to Google Ads so that you can attract more local shoppers, right from your POS system. Powered by our sister company TakuLabs, this integration is the perfect marketing boost to help you reach your next customer right now.
Easily Start Selling More
More people are searching online prior to buying (or "pre-shopping") than ever before. According to Google:
3 out of 4 shoppers use a search engine to find a business

7 out of 10 people made a purchase from a business they found using a search engine
Which means that getting your retail store to show up on Google is necessary in order to drive foot traffic and increase store sales. This is where integrating Google to your ACE Retail POS comes in.
3 Benefits of Integrating Your Retail POS with Google Ads
1) Be Found on Google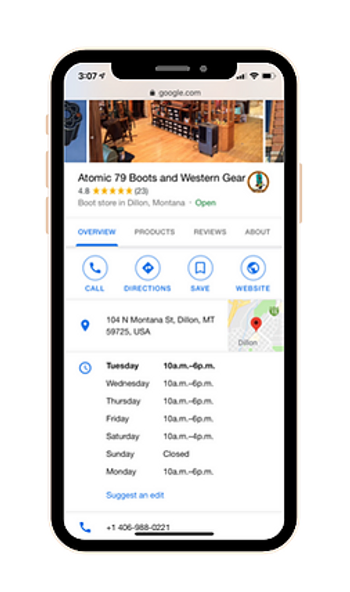 Building a strong online presence on Google starts with your store's Google My Business listing.
Google My Business (GMB) is a free online listing service. It ensures that your store shows up in online local searches and lets you manage how your retail store appears in both Google Search and Google Maps.
Here are a few reasons why GMB is so powerful:
GMB listings dominate the first page of Google search results

They appear based on a viewer's actual location

They appear in local searches for business types on both Search and Maps (for ex: if a user searches for "pet stores")
A direct Google Ads integration helps your Google My Business store profile appear higher up in Google Search and Google Maps when local shoppers make relevant searches on your business.
2) Personalize and Tailor your Ads with Google Local Inventory Ads (LIAs)

With automated POS integration to Google Ads, ACE merchants now have the power to reach out to local shoppers, right when they are near one of their stores.
By running Google Local Inventory Ads (LIAs), stores are able to drive in-store sales with online product ads to attract nearby shoppers at the right moment – when they are ready to buy!
Not only do LIAs only show when local shoppers are within a certain distance from a store, with our automated POS integration, LIA ads run directly from ACE and only show when products are in stock. This means that LIA ads automatically turn off when products sell out to help minimize your marketing costs. LIAs even encourage urgency by letting nearby shoppers know that stock is low and that they need to act.
According to Google, shoppers prefer and act on location-based ads:
While LIAs were only available to national retailers in the past, with this Google integration, ACE merchants can now run high-performing and affordable ads for all of their products, for as little as $10 per day. ACE will manage all of your basic campaign – which means that merchants can set up their campaigns and ACE will take care of the rest! There's no need to manually push product information to Google.
3) Free Online Product Showcase
41% of shoppers wish that stores would do a better job of sharing inventory.

Even if you're not ready to buy digital ads yet, our new Google Ads integration helps you showcase what your store sells online to shoppers. By using Google's "See What's In Store" feature, your in-stock products will be visible underneath your GMB listing. This feature is automatic and completely FREE to ACE merchants using our new Google Ads integration.
---
Give shoppers an additional way to discover what your store sells. Contact us today to get free access to this new software upgrade and find out more about how we can help you boost your holiday season!

#googleintegration #retailpos #cloudpos #marketingintegration #posintegration #sellmore #retailmarketing #foottraffic #acepos #builtforretail