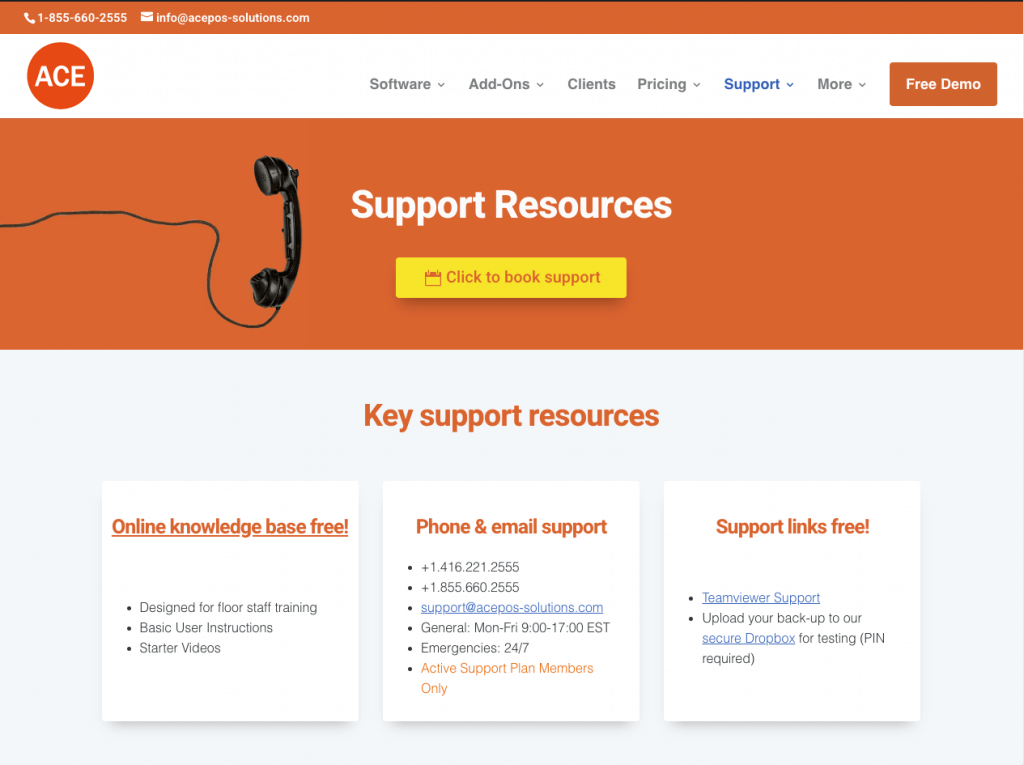 It's been a busy summer here at ACE POS! Before we move into the busy half of the retail calendar, we've made some improvements that will allow us to better serve our customers. We've recently upgraded our ticketing system to give you more support resources. ACE POS customers can now:
Access all POS support resources from the main Support page on the ACE POS web site. Simply click Support on the top-right corner of most pages on our site.
Utilize our new staff training tool! Direct employees to our recently launched public online portal for floor staff.
Submit non-urgent support requests directly into our ticketing system by filling out our ticket submission forms or by emailing support@acepos-solutions.com to save your annual support calls for real emergencies.
Stay tuned for more new features and updates from ACE POS!