We're nearing the end of winter, and as spring arrives people will be heading out more often. With more people outside, store owners should be aiming to increase foot traffic in store. As a retailer you might be wondering "How can I attract more local shoppers?". That's why we are glad to share some tips today on how brick & mortar shops can attract more shoppers in store.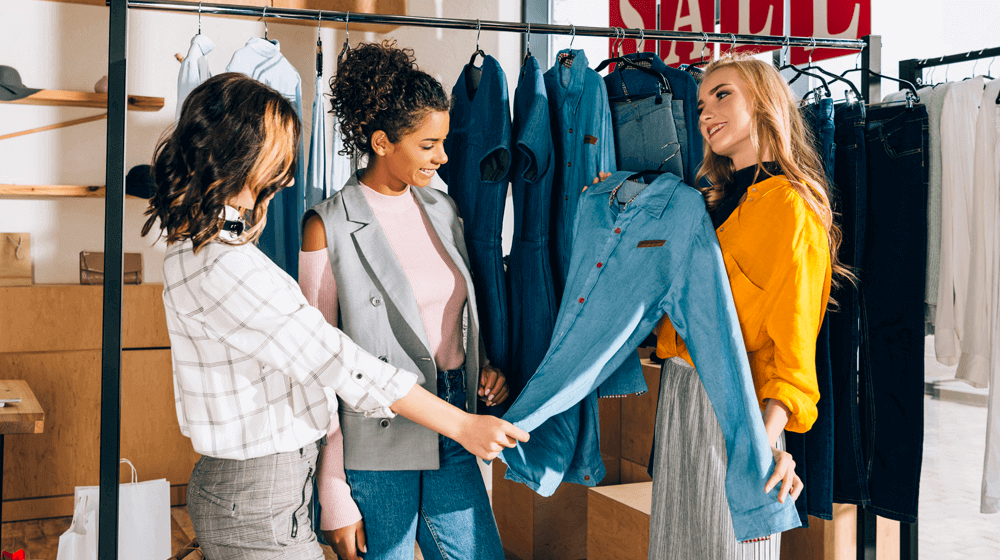 Attract more customers in store through low cost merchandising tactics
Retail merchandising is very important when it comes to attracting more people to your store. Being able to showcase your merchandise goes a long way in enticing people to enter your store. Here are some modern merchandising tactics your business can use to engage your customers.
1. Helpful cross-selling signs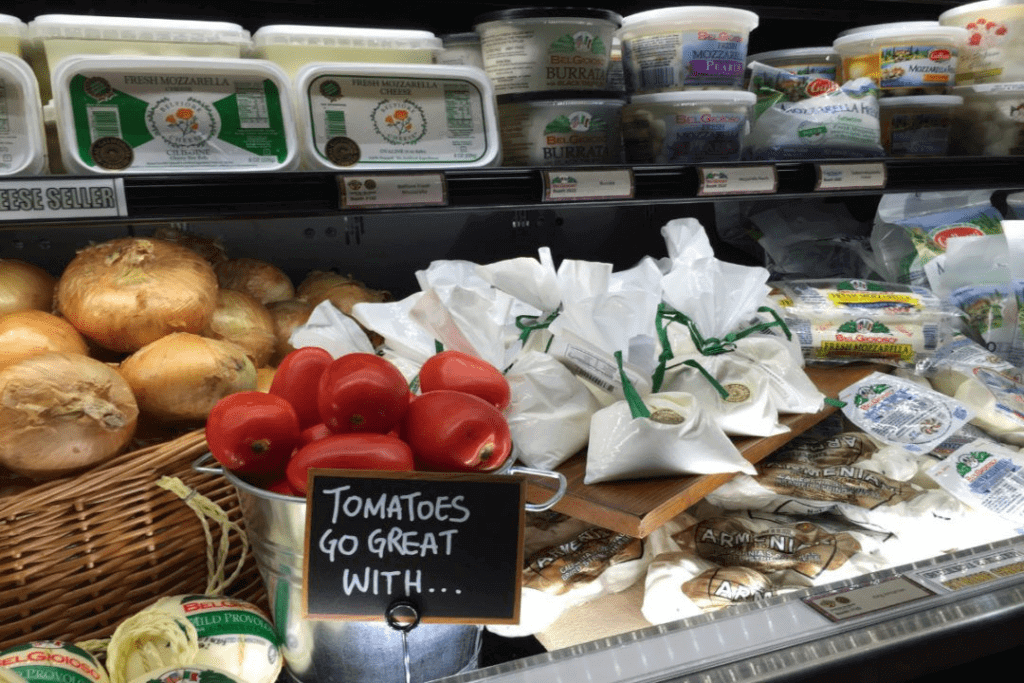 A nice little trick to modernize your store merchandising is to use signs to cross-sell other products. Most in-store signs take up valuable shelf real estate but only to promote one specific product. Adding cross-selling signs lets you use the same amount of space but promote multiple products at once. You can easily place products that are known to be bought together beside each other and create a sign that suggests the purchase combination to your customers.
2. Highlight your Google profile & Google reviews
Another way brick & mortar shops can attract more local shoppers is to highlight your popularity and your Google reviews. Google prioritizes local businesses when nearby shoppers search online. Make sure that your Google store listing has accurate information including your address, store hours, etc. A good omnichannel system will be able to easily manage this information for you.
Highly engaged reviews are important for new customers that have never visited your store. A sign at the front of your store stating " Google best seller" or a good quote from a Google review would attract new customers into your store. Some ideas include:
Printing out users' reviews and placing them near the product
Placing a sign at the front of your store with the products that are gaining the most recognition on Google
Putting up a sign that offers an incentive for shoppers to leave reviews.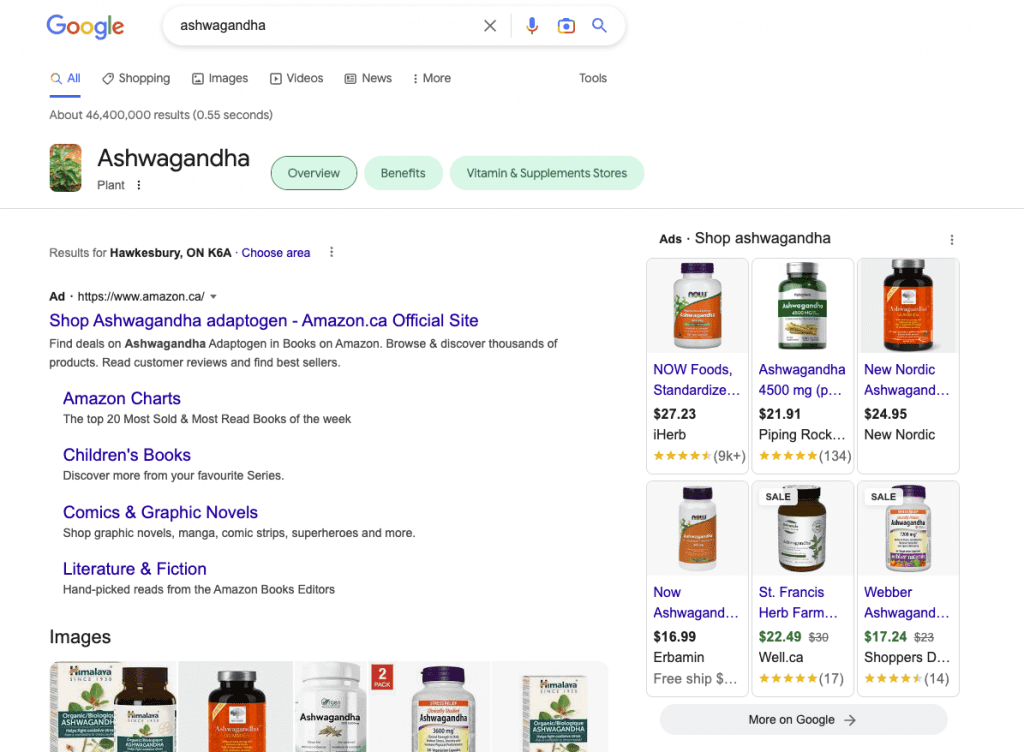 3. Storefront window display QR codes
A cost efficient way to attract more customers in your store is to use QR codes in your window display. This allows them to be accessible to everyone passing by. These QR codes allow anyone with a mobile device to easily learn more about your products, even when your store is closed.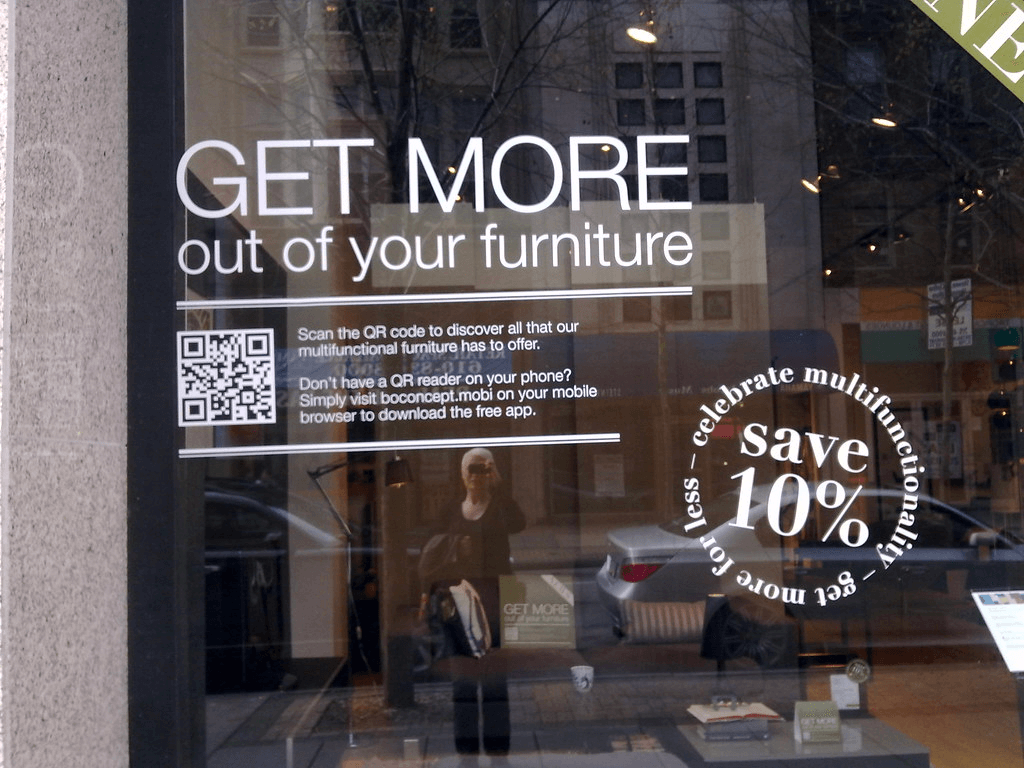 QR codes are easily changeable which allows you to regularly update them every time you change your window display.
Omnichannel to attract more shoppers
Retail stores that sell in-store and online use omnichannel software to easily turn online visits into bigger in-store sales. Omnichannel software is what allows retailers to offer real-time inventory and BOPIS (Buy Online, Pickup In-Store or what is sometimes called Click & Collect) to customers without any manual work. With the right system, customers can place orders online and pick up in stores when the same system notifies them that the products are ready.
1. Buy online pickup in-store (BOPIS)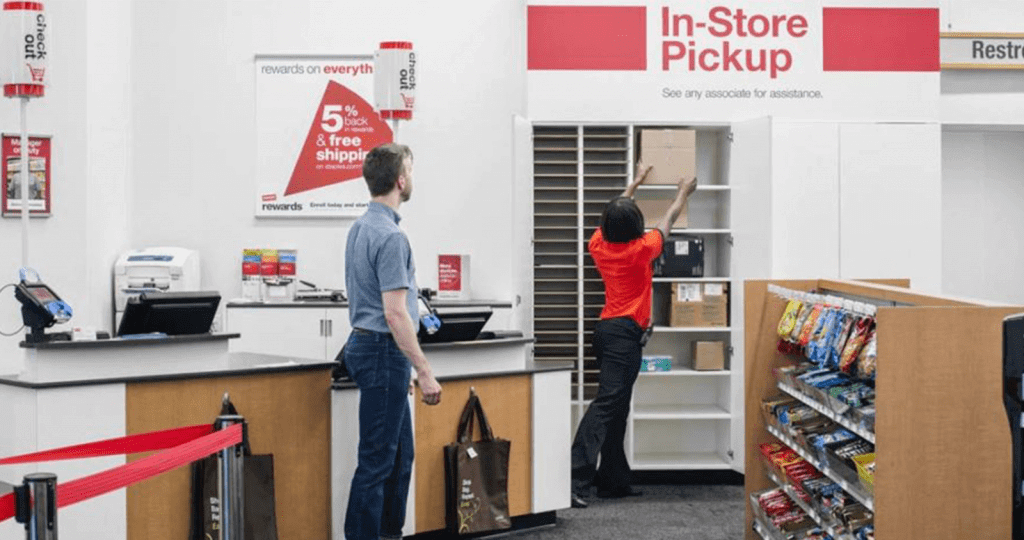 Customers love to shop online but aren't too fond of the shipping costs or the amount of packing materials used to ship products out. By allowing them to pick up their order in store it solves that problem while also creating a chance for your business to upsell, lower merchant processing fees and reduce return rates.
BOPIS reduces the friction between your online store and your in store experience for happier shoppers. And using the right all-in-one technology will increase sales while reducing the operational costs of fulfilling from the store.
2. Stock availability in real-time
Showing accurate and real-time product stock levels online will let your customers know what they can actually get in your store today. This way they won't be disappointed when they get to the store. A positive shopping experience encourages returning customers. Using a tool such as TAKU's built-in integration to Google or to your own online store lets you easily showcase your available store products online without any effort.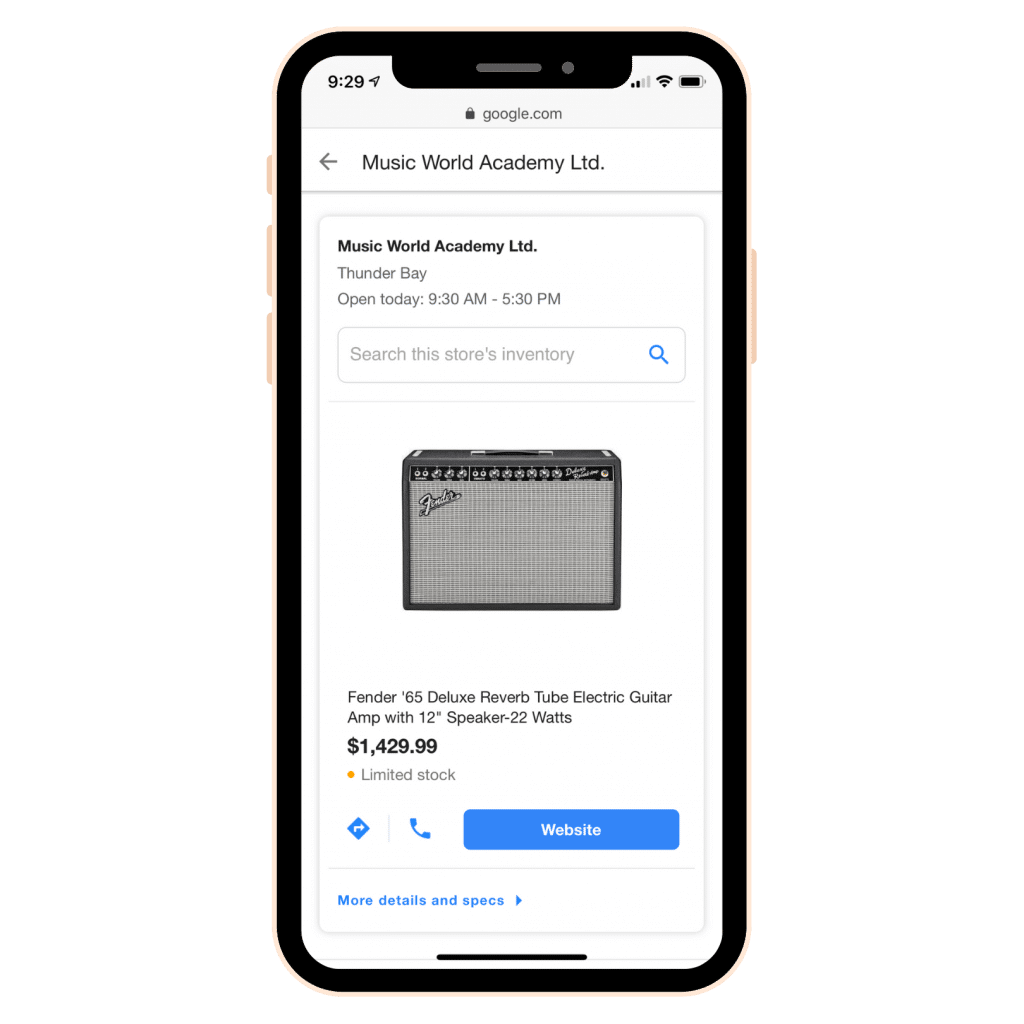 Exciting in-store experiences to attract more shoppers in store
Creating experiences in-store have become much more common. These days people are always looking to participate in new experiences. Here are some ideas for interesting experiences you can curate for your consumers:
1. Partner with others to host pop-in shops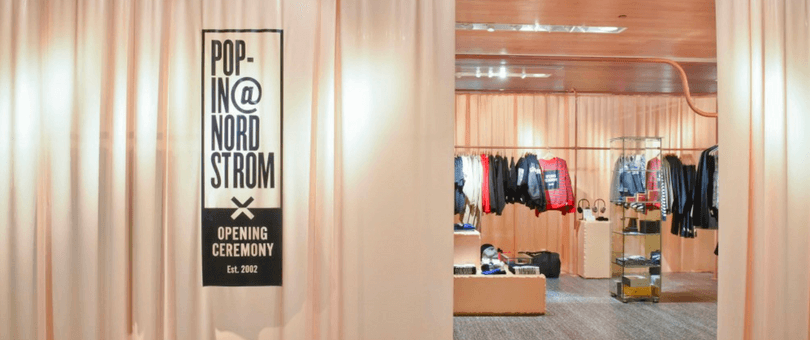 Another way to increase visitors to your store is to host pop-in shops for other businesses. This works best when the other businesses are related but not directly competitive to yours. Simply designate a spot in your store to host another small business's pop-up stop to offer items that help sell your own products. For example, a bakery shop could host a pop-up shop for a small artisan jelly business or a coffee shop could host a pop-up donuts business.
2. Photo ops
Set aside a small space in your store (or even outside your store) where customers can take photos so that they share their visit on social media. This space should get customers excited. Some ideas for this are: a chalkboard with some unique art related to your business, a custom neon sign, or even an installation of some beautiful plants along with some decorations. Get creative here, and allow your brand to stick out. Don't forget to put up photos of other shots for ideas.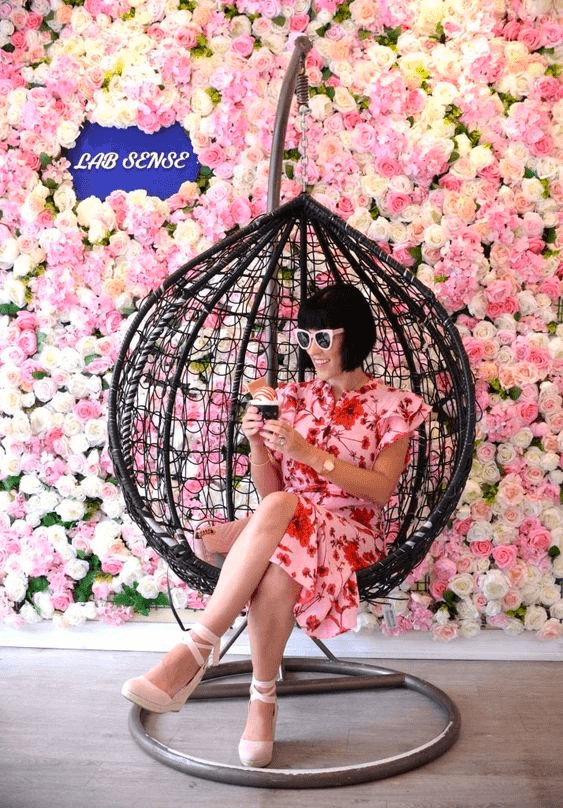 The pictures your customers take will end up advertising your store for free through the customers' social media posts. It also creates a positive association between your brand and the consumer.
Reminder: Offer a small incentive to get shoppers to tag you in their posts. Tagging is important to increase visitors to your social media accounts.
3. Host events in your store
Another way brick & mortar shops can attract more shoppers is through exciting events in store. By events, we don't mean things like sales and promotions. Although those can be effective, we recommend running events such as: lessons/classes in something related to your business, having an expert in your industry come in and host a seminar, or the reveal of a new product line.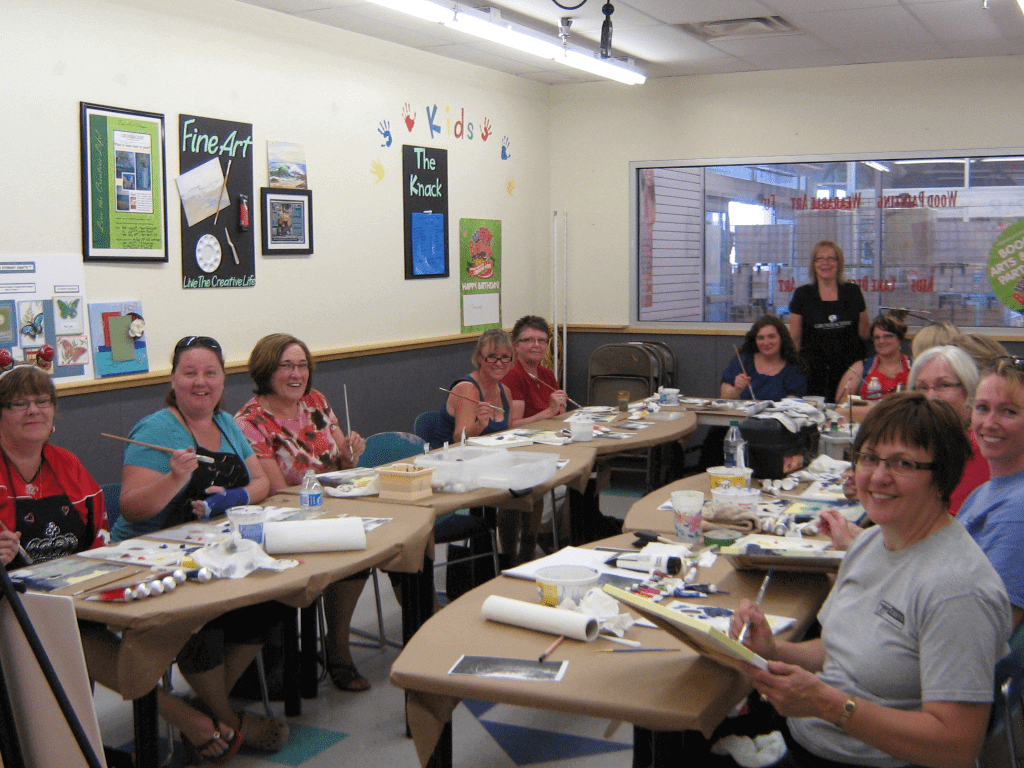 Make sure that the event you are hosting provides value to your business. The event should be related to the industry your business is in, but not something you already offer in some way.
For example, let's say you own a grocery store. You could host a seminar on how to cook. The classes can always use ingredients from in-store. So as customers take the added value of cooking lessons, they'll start purchasing ingredients for the new recipes they learn in your grocery store.
Even if they don't end up purchasing ingredients from you, this event will still bring them into the store, but more importantly the event will allow the customer to perceive your brand as the expert on cooking. Now they will be more likely to think of your store when considering their next grocery purchase.
Attract more customers by offering in-store exclusives
You can create an exclusive feeling for your in-store shoppers by setting up promotions and discounts offered only with an in-store purchases. This is where your store can offer any promotion or deals and even get rid of some older inventory. Some examples include:
Offering some products only in store
Grouping bundles of your products and selling them as a combo
Giving coupons that can only be redeemed in your retail locations
Offering little freebies with in-store purchases over a certain amount.
Implementing these tactics are a sure fire way to get some more customers in your store. Let us know in the comments below if you end up trying any of these, and how it worked out for you.