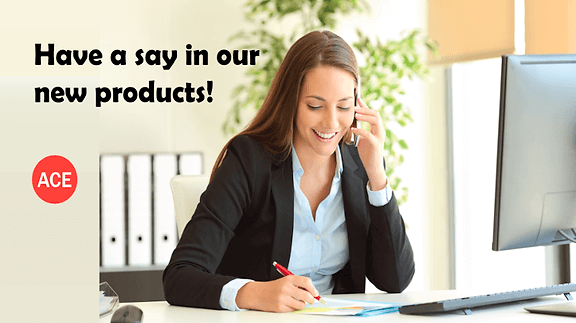 Can you believe summer is already over? For many of our customers, sales during the next 3 months will be critical to their bottom line. As always, our support team is here for our active plan members should they need any assistance or training to get their stores ready for the busy holiday season. As always, please email support@acepos-solutions.com or visit our support page to submit a ticket directly into our system.
We're also excited to let you know that our developers are super busy right now working on some new features and products. Over the next several months, we will be working on and beta testing the following projects:
A new version of ScanNow, our Android mobile barcode scanner app, integrated with ACE Retail for inventory receiving and Brother mobile label printers for on-the-fly barcode printing.
SkuHelper, our new in-store product search tool for staff & retail shoppers designed for Android devices.
Integration of ACE Retail point-of-sale with MailChimp.
(Spring 2018) Offering a brand-new cloud retail management POS system with offline capability. This new application will work on all devices and on every platform from Windows to iOS.
While we have a lot of great projects in the works, we want to make sure that we are adding features and products based on the priorities of our customers. We would really appreciate it if you could take several minutes to respond to our latest survey (below) to let us know how we can help make your life easier and your business more successful.
Don't miss out on the chance to have a say! We appreciate your support.