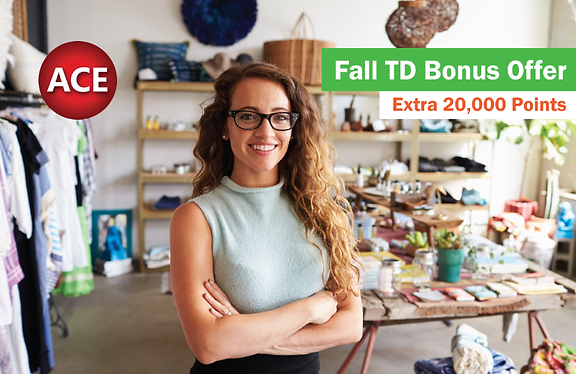 We're excited to announce a TD holiday offer for ACE Retail customers. Merchants that sign-up for a new TD Merchant Solutions Account before the end of the year will receive an additional 20,000 TD Points. To be contacted by a TD representative for more details about this Bonus TD Points offer and TD merchant fees, please email support@acepos-solutions.com with your preferred contact details.
·͙⁺˚*•̩̩͙✩•̩̩͙*˚⁺‧͙⁺˚*•̩̩͙✩•̩̩͙*˚⁺‧͙⁺˚*•̩̩͙✩•̩̩͙*˚⁺‧͙·͙⁺˚*•̩̩͙✩•̩̩͙*˚⁺‧͙⁺˚*•̩̩͙✩•̩̩͙*˚⁺‧͙⁺˚*•̩̩͙✩•̩̩͙*˚⁺‧͙
Click for more details on how the ACE Retail point-of-sale system is integrated with TD PINpads.