Please note that the following has been changed in the latest version of the ACE Retail point-of-sale software:
NEW upgrade of ACE-Shopify integration to new Shopify API (Note: Shopify is deprecating their existing API at the end of July 2018)

NEW ability to upload product PLU to Shopify with special character

Updated Cayan integration to new TLS 1.2 protocol

NEW option to enable 'Accept Marketing' for MailChimp in customer form

Updated ACE-Shopify integration for HO databases

Minor bug fixes & improvements in ACE Retail point-of-sale

Minor bug fixes & improvements in ACE-Sage50 accounting integration
To help customers stay up-to-date on new features added and major security upgrades maintained in the ACE Retail 3000 point-of-sale software, we now publish the general release notes for every version.
We encourage you to subscribe to our blog updates as major changes will be highlighted in every email. Alternatively, to see a list of all key changes made in 2018 and moving forward, please check the update release notes which can be found at the bottom of the ACE POS support page.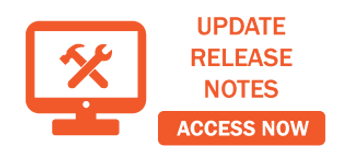 #ACERetail3000 #updates # maintenance #releasenotes #security #newfeatures #ACEPOS #support #membership