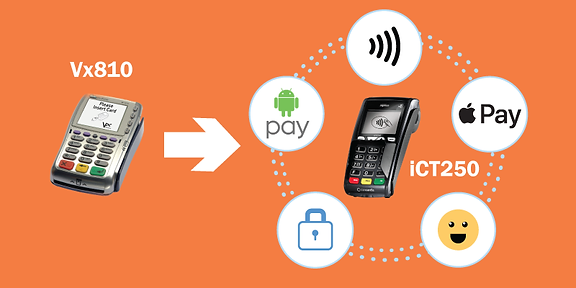 Many businesses offer electronic payment options now but recent studies show that around 30% of stores still don't use integrated PINpad solutions with their point-of-sale system.
If you're part of this 30%, you can speed up your checkout by eliminating the need for your staff to punch in the invoice amount on the PINpad, a routine task that doesn't add much value to the checkout process.
If you're considering payment integration to your point-of-sale system, we encourage you to research the type of PINpad you plan to rent or buy. The ACE Retail point-of-sale system offers PINpad integration with various payment processors in Canada and the US to accept credit and debit card transactions.
As every single PINpad integration requires development work, it is common for POS software to integrate to specific models. With ACE Retail, many Canadian merchants have traditionally integrated with the VeriFone Vx810, a popular EMV PINpad in Canada. Over the past several years, new integration options with the Ingenico iCT250 have been added for active support plan members running newer versions of the ACE Retail point-of-sale software.
With EMV PINpads widely adopted now, we recommend merchants speak to their payment processor about switching to newer PINpads such as the iCT250 which can offer value-add features such as:
Higher security to reduce the risk of fraudulent activity
Faster processing to speed up approvals
Option for Tap or Contactless including potentially Apple Pay, Android Pay, etc.
Option to use a phone line for dial-up approval during an internet outage
Click here for a complete list of all payment processors and PINpads integrated with the ACE Retail point-of-sale software. For more information on upgrading or purchasing payment integration for your ACE Retail point-of-sale system, please contact us at integration@acepos-solutions.com.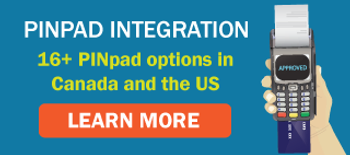 #ACERetail #PaymentIntegration #PINpad #MerchantProcessing #EMV #Vx810 #iCT250 #Ingenico #VeriFone #TD #ChasePaymentech #GlobalPayments #Vantiv #Cayan #Elavon #Moneris #TSYS #WorldPay #Mercury #FirstData #SagePayments