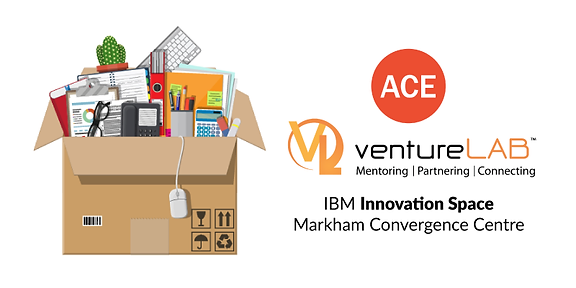 We're on the up and up.
As many of our customers know, we've come a long way since we started reselling and providing support services in 2016 to ACE Retail point-of-sale customers.
Relocation to IBM Innovation Space-Markham Convergence Centre
I'm excited to announce that ACE POS Solutions Ltd. will be relocating to the IBM Innovation Space-Markham Convergence Centre operated by ventureLAB on Friday, June 29, 2018. While this move is quite soon after our last relocation, this is a special opportunity for us to join a well-known innovation hub for tech companies. We know that this move will allow us to develop the type of new retail tech our customers need to compete in today's market.
Telephone System Upgrade
In anticipation of this move and in response to your feedback, we have recently upgraded our telephone system to serve you better. Customers calling in are now able to dial by extension for faster connection and, where necessary, leave personal voice messages that are automatically entered into our support ticketing queue.
Please be aware that technical support and sales will be available during our move but there may be a slight delay with any incoming calls on Friday, June 29, 2018.
Revised Contact Details
Mailing Address (no change)
PO Box 77544 Sheppard Plaza
Toronto, Ontario, Canada, M3H 6A7
Office Address (NEW)
3600 Steeles Avenue East, Suite B-B113
Markham, Ontario, Canada, L3R 9Z7
+1-416-221-2555 (Main Phone)
+1-855-660-2555 (Toll-Free)
+1-416-221-3023 (Fax)
info@acepos-solutions.com (General Email)
support@acepos-solutions.com (Support Email)
We look forward to serving you in our new space.
#ACEPOS #ventureLAB #startup #incubator #IBMInnovationCentre #MarkhamConvergenceCentre #retailtech #innovation #innovationhub